Strandpark Vlugtenburg has an animation team that offers entertainment all year round for children between the ages of 4 and 12.
Do you want to be active in the open air?

Cosy around the campfire.

Rain or shine, the entertainment team always knows what to do!

Animation all year round at Strandpark Vlugtenburg! At the restaurant in the park (Eetcafé Zout) holiday guests can enjoy fun activities all year round with the animation! The animation provides a nice program for both Wednesday and Saturday. With the exception of January, February and March when we are temporarily closed. Are you playing along?
Download your
colouring sheet
Entertainment fun for all
Playing at Speelcafé Zoet
It's always party time at Speelcafé Zoet! Our brand new entertainment room, opposite the restaurant, is the perfect base for all kinds of fun. Every Wednesday and Saturday, and in the holidays even on Tuesday, Wednesday, Thursday and Saturday!
With us, always a party means always a party. Be it a craft party or our mega-mini-disco. We at Speelcafé Zoet always make it a party. Put your parents on the terrace in the sun and allow yourself maximum fun with your new friends. Because, you are guaranteed to get one during one of our many children's activities. From archery to the pavement chalk contest and from a round of Old Dutch games to handicraft parties. There is plenty to do!
Everyone is welcome at Speelcafé Zoet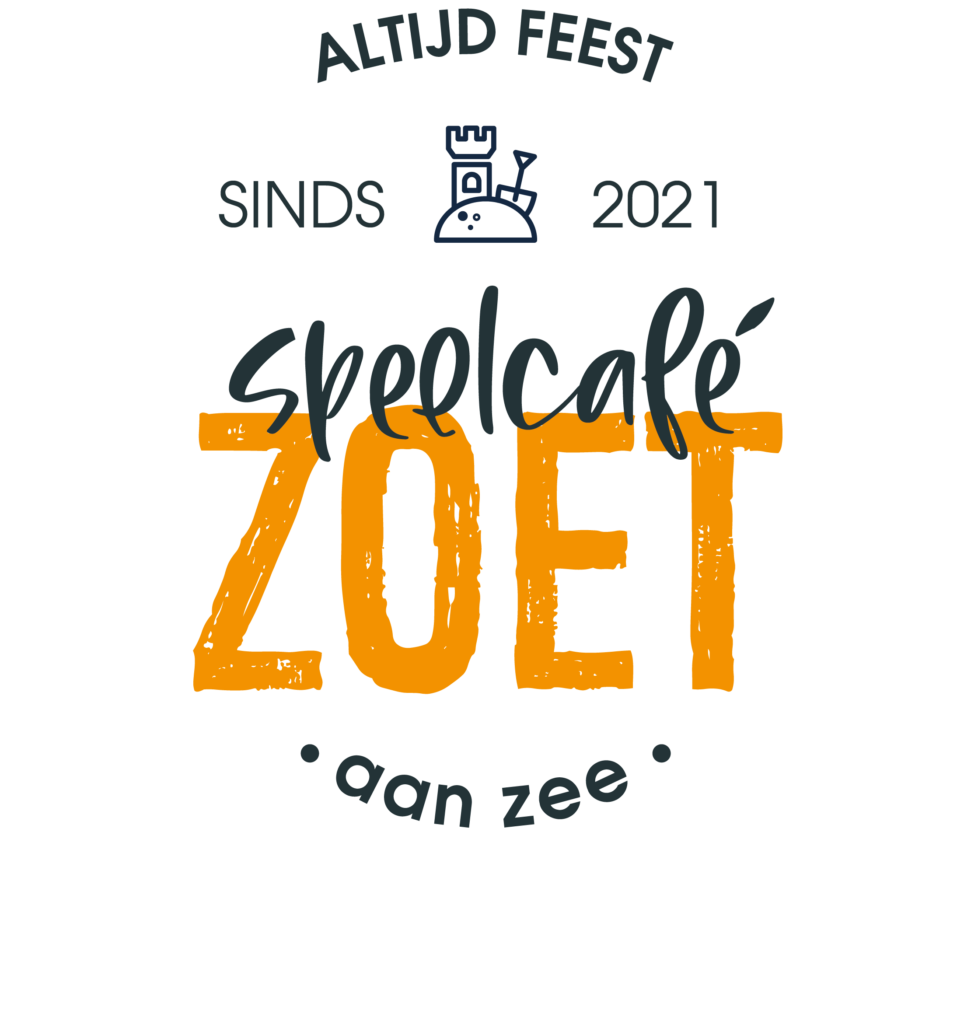 Beach park Vlugtenburg offers the perfect conditions for a super fun children's party. A huge outdoor playground is right next to the terrace where the children can decorate their own pancake to their heart's content!
Celebrate your party at Vlugtenburg!
Looking for a nice location for a children's party? Our restaurant is the ultimate place! We offer 3 types of parties:
– Children's party with entertainment*:Enjoy a self-decorated pancake or chips with a snack and celebrate for 1.5 hours with the entertainment team. You can choose between face painting, crafts, treasure hunt and mini-disco. End the day with an ice cream!
– Children's party without animation: Decorate your own pancake or eat a tasty Chips with a snack. Have fun in our mega playground and enjoy an ice cream at the end. Guaranteed fun!
– Baking workshop for cookies*: You will learn to make the most beautiful crafts and bake the tastiest cookies. After all these treats, you can also enjoy a delicious ice cream!
All parties are nicely decorated by us and there is unlimited drinking of lemonade. In short, all the ingredients together for an unforgettable children's party!
*Only on days when the animation is present.