On holiday in your own country!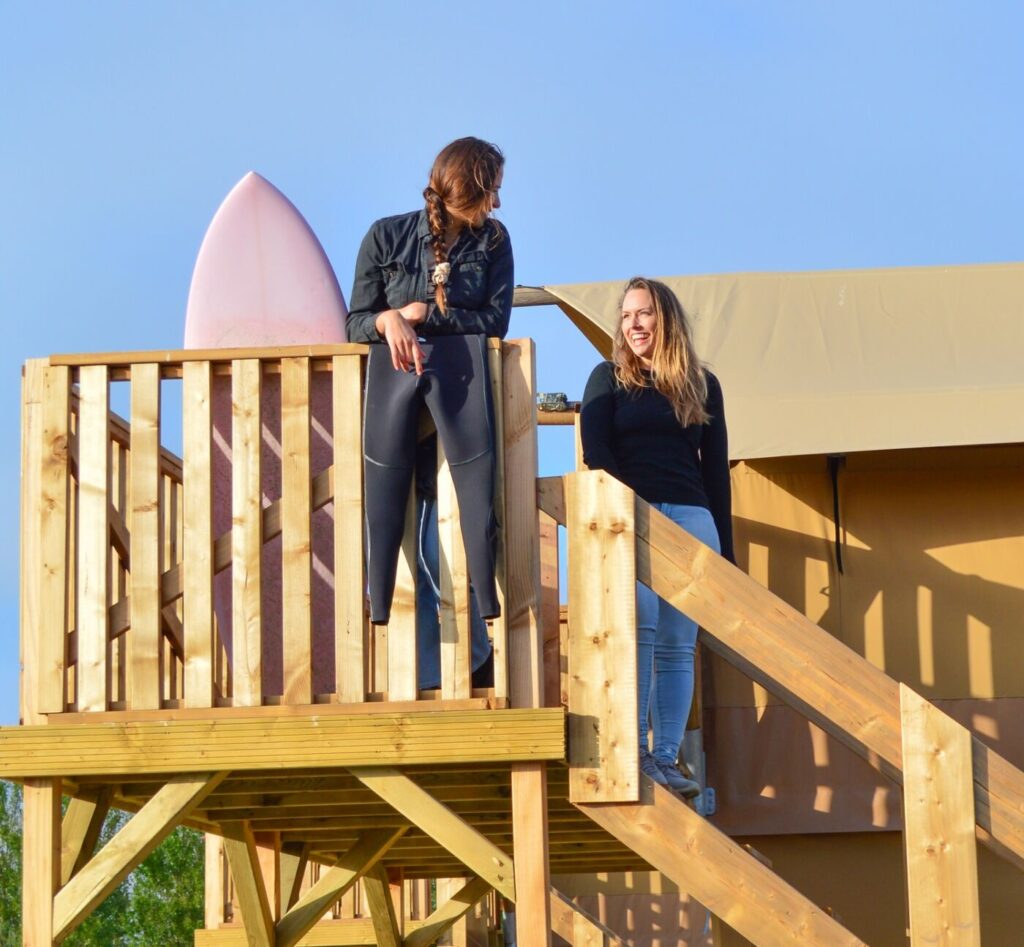 Spend the night in a safari tent, relax on the beach and enjoy the relaxed atmosphere in one of the atmospheric beach tents. You will not starve at Beachfront Vlugtenburg, as there is a wide range of different restaurants. From Italian to Asian, Mediterranean, French to vegan. Prefer to taste the sea? Fresh catch is smoked here by hand.
Relaxing Laidback
At Beachfront Vlugtenburg, you can completely relax. There are lots of fun activities to do in the area. But above all, there is a nice relaxed holiday vibe. Surrounded by nature and with a view of a beautiful sea, those tensions ebb away. Far away from the crowd. Nicely pure! Undiscovered. Will you come and discover it?
Safe & clean beach
Beachfront Vlugtenburg is a safe beach with a lifeguard station, one of the cleanest beaches in the country and dogs are welcome. Never before has the Westland beach area been put on the map like this.
Need to relax?
Are you in need of some relaxation near the coast? At Strandpark Vlugtenburg, you stay a stone's throw away from the beach and close to the various big cities of The Hague, Delft and Rotterdam.
Sleeping near the beach
Sleeping at a stone's throw from the beach! It is possible! Even on the beach there are a few brightly coloured pipe caravans with a cosy bedstead. Spending the night in a bungalow or safari tent? Or do you prefer to go by yourself with a camper van or a tent? You are welcome. From early morning to late at night, you can be served hot or cold drinks and delicious worldly food.
Difficulty sitting still? Grab a surfboard, walk a lap or move yourself into the downward facing dog on a yoga mat!
The kids can't get enough of themselves and play for hours in the playground with its metre-high slide. Make a huge sandcastle or challenge someone to a game of beach volleyball.
Braving the water on a surfboard? Beachfront Vlugtenburg is a perfect place for a surf lesson. Two surf schools, with top surfers who know the sea like the back of their hand, are at your service.
Immerse yourself in the hot tub, swing by the sunset and dream away at a campfire jam session.