Looking for a wonderful holiday in 2024? Then don't wait any longer and take advantage of the Early Birds promotion and book your well-deserved holiday! Then you are also sure to have a nice place at today's low prices!
Can't wait either?
That's the coolest thing there is, isn't it? Already dreaming about the next summer vacation? During the winter months you long for those summer beach days! Make these daydreams come true and book in advance for next season.
Beach holiday 2024
Beach + holiday = Ultimate relaxation. You don't need much more than that to make it a successful holiday. Do you like that? Then be there on time. It's nice to have a holiday booked Then you can start counting down the nights to the next holiday.
Do you want to be assured of the best place during the summer holidays? Do you want to be sure that you are staying within walking distance of the beach during the summer? View our offer and decide in which accommodation you prefer to wake up. Do you prefer camping? Do you love the beach and hear the sound of the sea in the background? Or do you like the charm of camping, but prefer a little more luxury? Then take a look at the glamping safari tents of Strandpark Vlugtenburg. Something for everyone!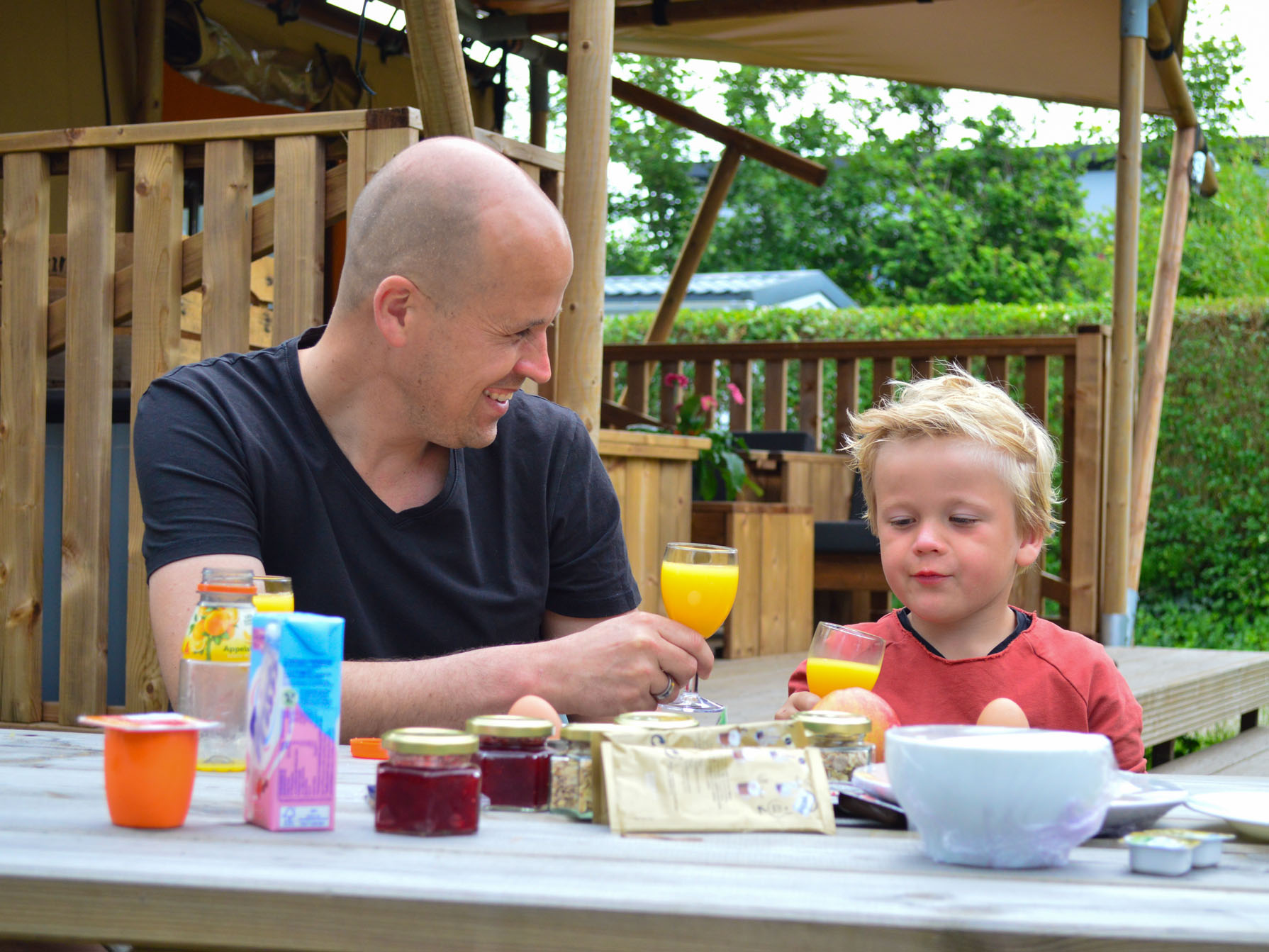 Start your day right with a delicious breakfast! It is also time for a holiday for mom and dad. But then, who prepares breakfast in the morning? The kids? Probably not! That is why we offer you the ideal solution: we prepare your breakfast! This way you can sleep in and still have a delicious breakfast.
Vlugtenburg borders on one of the most popular cycling paths in the Netherlands. A bicycle path that connects Hoek van Holland and Scheveningen with a dazzlingly beautiful bicycle route. You cycle the entire stretch through, over and next to the imposing dunes. Don't have a bicycle yourself? The reception of the park rents bicycles per day.