Take a relaxing break with the family over Easter. Navigate towards the South Holland beach and bivouac for a long weekend in a bungalow or on the camping grounds. Enjoy a sumptuous Easter breakfast and look for Easter eggs in the dunes. Enjoy a long walk on the beach and fall asleep contentedly in your bungalow, safari tent or circus caravan at the end of the day.
Easter brunch
You know what they say, breakfast is the most important meal of the day, so all the more reason to go all out with a well-set table. Have the park's restaurant bake fresh rolls for you and deliver them to the doorstep of your accommodation. Doesn't matter if you sleep in a cottage or at a campsite. Decorate the table festively and plop down with the whole family to enjoy a tasty Easter brunch. Don't feel like doing your own shopping? Then let the restaurant pamper you.
Arrival options
Pasen valt dit jaar op zondag 17 april en maandag 18 april. U kunt bij ons de volgende perioden boeken in 2022:
| | | |
| --- | --- | --- |
| Pasen midweek : | maandag 11-04-2022 t/m vrijdag 15-04-2022 | 4 nachten |
| Pasen week | maandag 11-04-2022 t/m dinsdag 19-04-2022 | 8 nachten |
| Pasen week | vrijdag 15-04-2022 t/m vrijdag 22-04-2022 | 7 nachten |
| Pasen lang weekend | vrijdag 15-04-2022 t/m dinsdag 19-04-2022 | 4 nachten |
Easter egg hunt
While the children are still on one ear, you are already busy hiding all the Easter eggs. Knowing that they are eager to collect everything as soon as possible. The important thing then, of course, is that you don't secretly gobble everything up already. Granted, there are a lot of new hiding places to hide many eggs.
Why do we actually eat chocolate eggs at Easter?
That chocolate is delicious is one thing for sure. But why do we start hiding brightly coloured chocolate eggs en masse during Easter? How did this tradition come about? During Lent, no meat and no eggs were allowed to be eaten long ago. Of course, a chicken did not have this noted in its diary and eggs were still laid during this period. These were then decorated until they were finally allowed to be eaten again on Easter Sunday. The chocolate egg emerged from this as a clever marketing ploy by Parisian pastry chefs. They were keen to capitalise on this tradition of coloured eggs to boost sales of their own chocolate. Hence the birth of the chocolate egg. Fortunately for chocolate lovers, this tradition has continued after many years.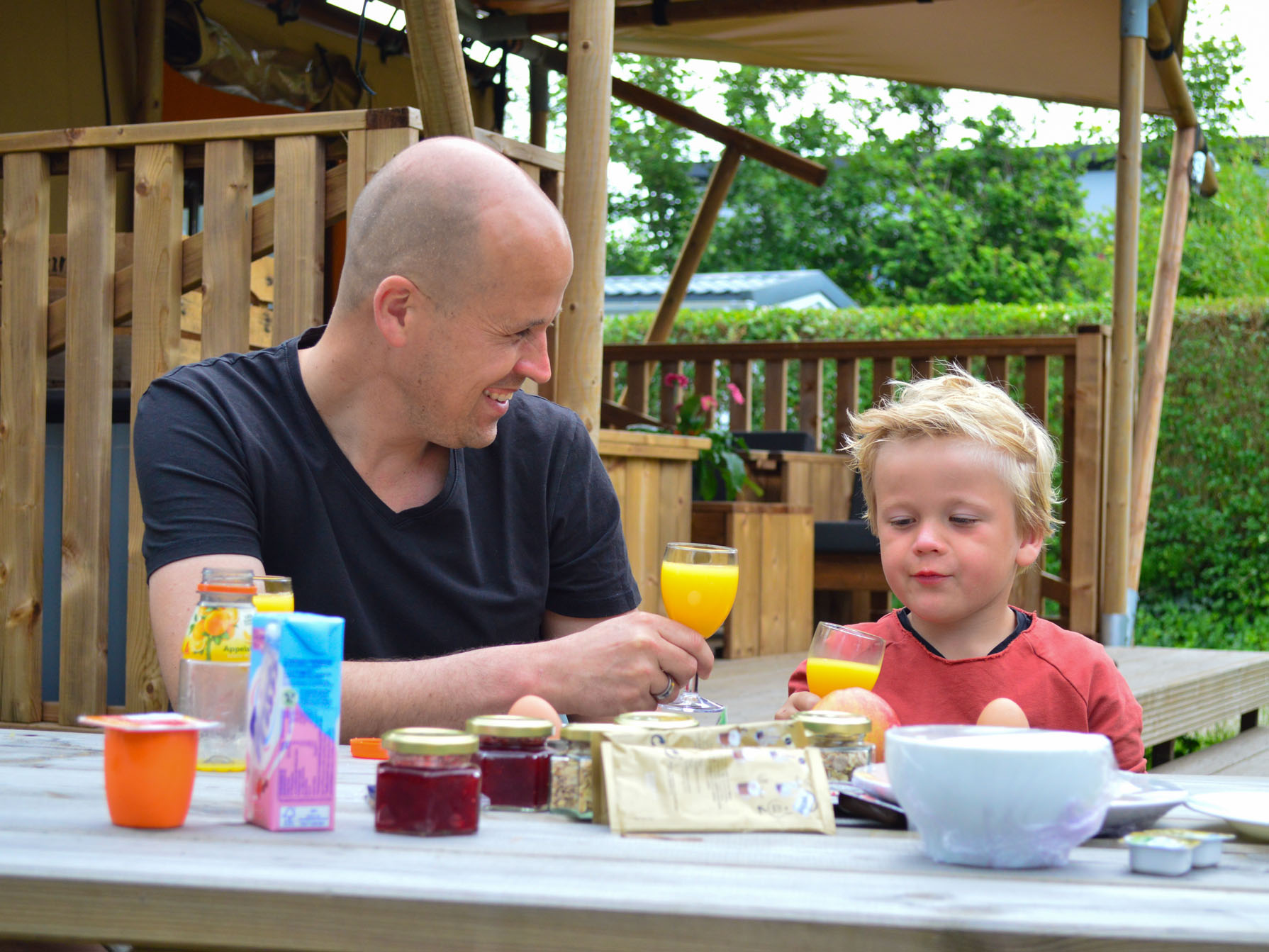 Easter activities
In and around your bungalow, there are plenty of options for a long Easter weekend. Hiding eggs in the garden and then a sumptuous Easter brunch in the cottage. A beach walk along the water or a bike ride through the dunes. A dip in the sea for the real daredevil or a day of city-hopping in one of the nearby cities. In short, enough to not be bored during your Easter holidays.
Easter company
Whether you come with your whole family, including grandmas and grandpas. Or with a large group of friends. It is all possible at Strandpark Vlugtenburg. Strandpark Vlugtenburg has a 4-person bungalow, a 6-person bungalow, an 8-person bungalow, a 10-person bungalow, a 14-person bungalow and a 16-person bungalow available. That way, you can be sure to invite everyone to an Easter outing.